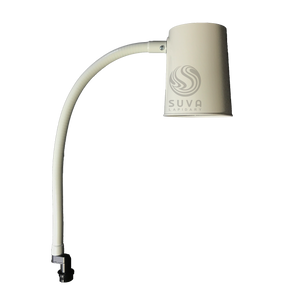 Diamond Pacific
Moffatt Flex Stem Lamps
Regular price
$11.18
Unit price
per
📦
Special order, ships direct from manufacturer with tracking emailed to you when known.
Moffatt Flex-Stem lamps adjust to any needed position. A quick-coupling base allows the lamp to be removed for storage or attachment to another area, making them adaptable for use in many places about your shop and home
The lamps are cross-compatible with Diamond Pacific's cabbing machine line:
These current-generation toggle-switch lamps are also cross-compatible with Diamond Pacific's Shade-Mounted Magnifiers.
Mounting base not included. All lamps accept a 100 watt bulb maximum (not included). White shades only.
---