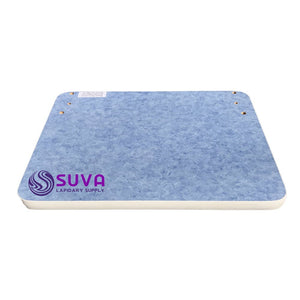 Diamond Pacific
Replacement Parts for Diamond Pacific Pixie Gem-Maker
Regular price
$3.63
Unit price
per
Since your Pixie can last almost indefinitely with some basic maintenance, we offer most original manufacturer replacement parts available for your machine. It probably just needs a little TLC...
Please download a copy of the manual for your Pixie to identify needed parts.
Notes:
SUVA stocks OEM pump maintenance kits for Pixies including original manufacturer replacement pump leathers, vellumoid gasket, tubing for geyser, and pump belts for your cabbing machine.
BASEBOARDS - The "Standard" baseboard option is a laminated dense particle board, comparable to kitchen countertop materials. This is the baseboard included with the standard Genie. The "Plywood" baseboard option is also a laminated countertop material based on plywood which comes standard on the export models, and is lighter and less prone to warping than the "standard" board if the base is exposed to excess water over time. Either baseboard option can accommodate your Diamond Pacific Gem-Maker as a replacement or upgrade for the original mounting board.
Please be sure to include the serial number, manufacture year if known, or the year you purchased your Pixie in the comments box at checkout as slight differences in parts between model years may have occurred, and we want to be sure you get the correct replacement parts.
---