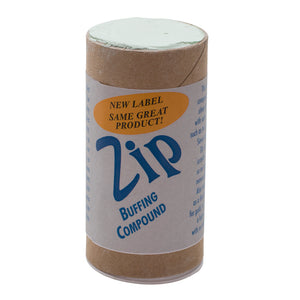 Eurotool
Zip Buffing Compound
Regular price
$7.25
Unit price
per
Zip buffing compound is the perfect polishing compound for silver and gold, it will not scratch soft stones so they don't have to be removed before buffing which saves your time.
Comes in a 1 lb. tube.
Achieve a high-luster, no-residue finish when using Zip with buffing wheels mounted to your tapered spindle or cabbing machine buffing kit.
Several other buffing compound options are available:
---