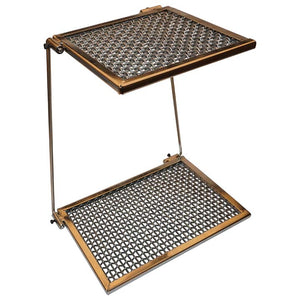 Whaley
Whaley Soldering Platform
Regular price
$41.66
Unit price
per
📦 Usually ships within 4-16 hours from SUVA!
The Whaley Wide-Open Soldering Platform supports multiple orientations for the space needed at your bench.
An upgrade from tripod legs, you can work with a 10" clearance with no obstructions. Platform includes a set of both fine mesh screens and heavy-duty screens with replacement screen sets available. One soldering surface is 6" x 6", and you can flip it over for another 6" x 9" surface. Standard soldering tripods are also available.
---