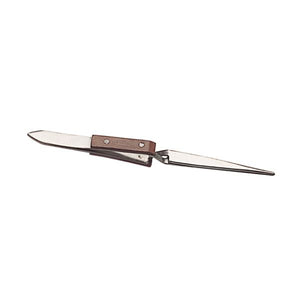 Eurotool
Cross Lock Soldering Tweezer
Regular price
$3.25
Unit price
per
📦 Usually ships within 4-16 hours from SUVA!
Fiber grip soldering tweezers with polished steel jaws for your jewelry bench.
These 6-1/4" (160mm) tweezers feature straight jaws with a strong cross-locking mechanism to hold your work securely and can provide increased comfort and safety when soldering. Standard jeweler's tweezers are also available for general tasks at your bench.
---