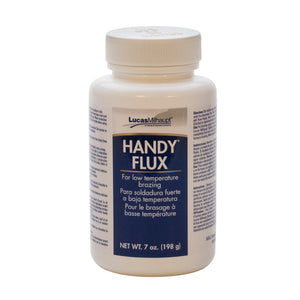 Lucas-Milhaupt
Handy Flux
Regular price
$11.59
Unit price
per
📦 Usually ships within 4-16 hours from SUVA!
Handy Flux is appropriate for all nonferrous metals when soldering your jewelry projects.
Handy Flux is a very durable and powerful general-purpose soldering flux that protects your parts up to 1600°F (870°C). It is an active fluoride-type flux which begins to melt and dissolve oxides at 600°F (320°C). The paste formula can be cleaned up with hot water. Comes packaged in a 7 ounce jar with included application brush.
---