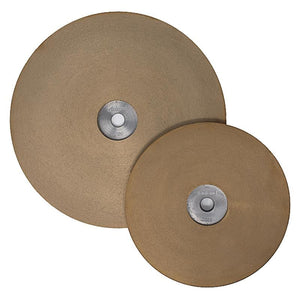 Inland Craft
Sintered Diamond Laps
Regular price
$585.99
Unit price
per
📦
Special order, ships direct from manufacturer with tracking emailed to you when known.
Inland's sintered diamond laps are professional faceting laps and the longest lasting laps on the market today. These laps have a 3.5mm deep, diamond matrix that continuously exposes diamond cut after cut. Sintered products can be dressed to expose additional crystals for a more aggressive cut. These laps are directional. Choose your dressing; CCW rotation (counter-clockwise) or CW rotation (clockwise). Laps have 1/2" arbor.
Important purchasing note: Please allow 2-6 weeks for delivery depending on supplier stock.
---