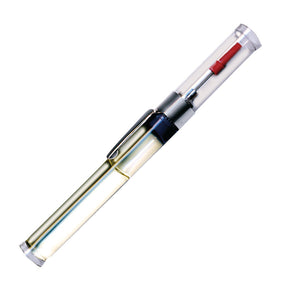 Foredom
Motor & Handpiece Lubricant Oil
Regular price
$5.40
Unit price
per
Foredom motor and handpiece oil in hypodermic dispenser for maintenance of handpieces and motors.
Specifications
The .25 ounces of oil in this hypodermic dispenser is high grade machine oil dispensed with a 1″ long needle with a rubber stopper cap.
Usage
Current Foredom motors should NEVER be lubricated. Use Foredom grease for lubricating shafts and sheaths.
The following handpieces and older Foredom motors require lubrication with this oiler:
Series CC, DD and MM sleeve bearing motors
Series EE, GG, and MMG motors
Series R and RB motors
Duplex spring handpieces (H.8D, H.10D, H.15D, H.18D, H.20D, H.52D, H.55D and H.56D) all require lubrications in the duplex springcomponent
H.10 Quick Change handpiece requires lubrication after first 2-3 months of use
H.15 Hammer handpiece requires periodic lubrication
H.55A and H.56A Angle handpieces require periodic lubrication
---